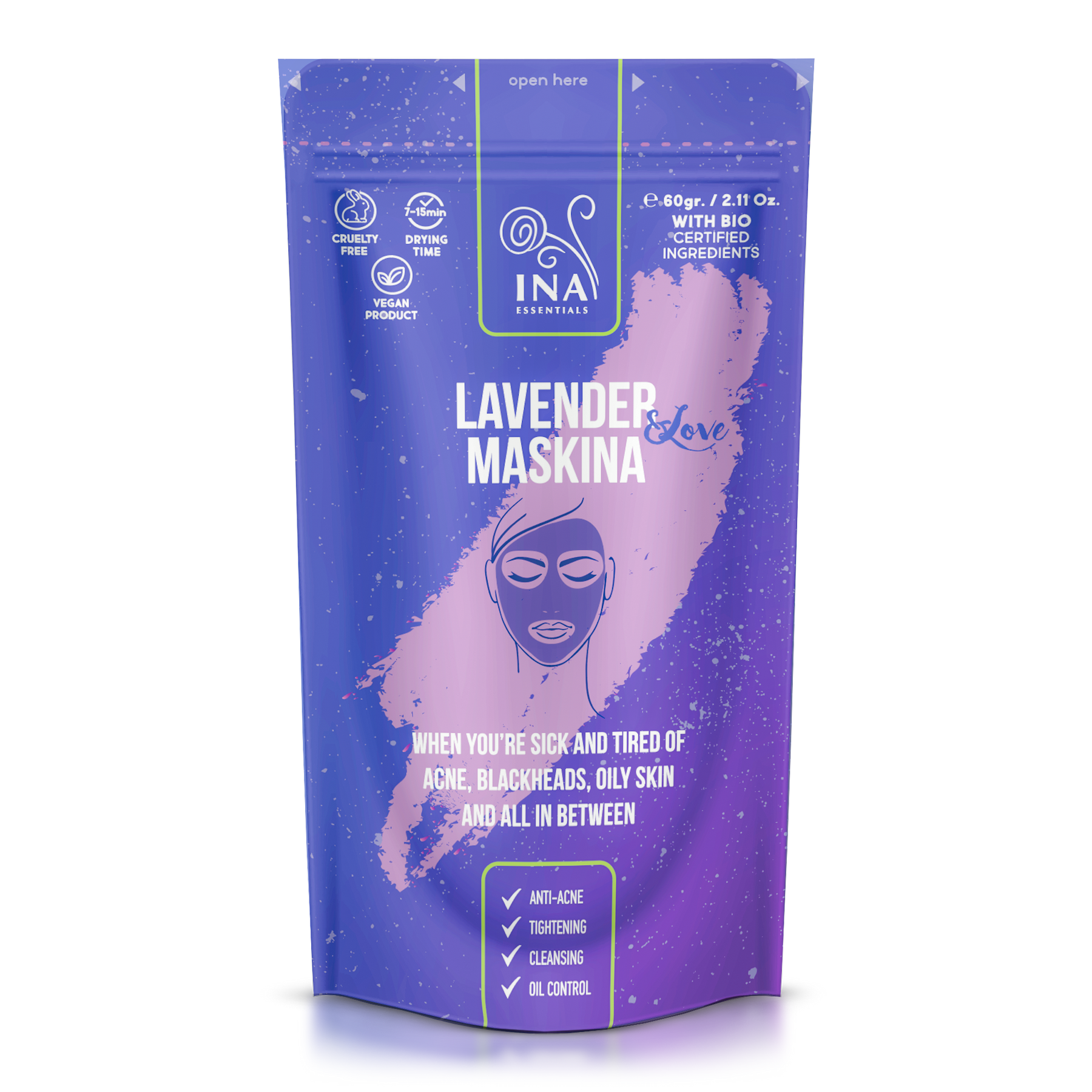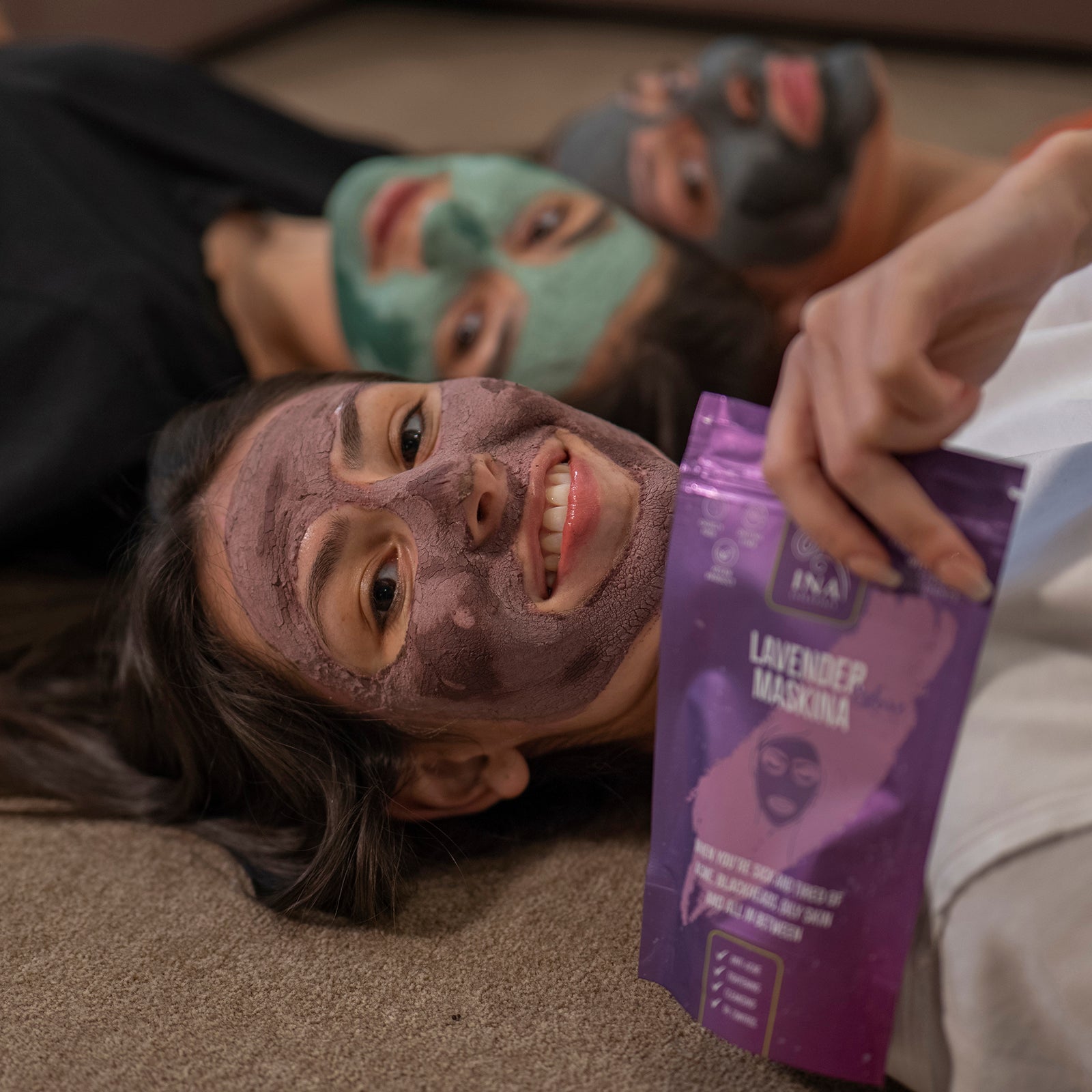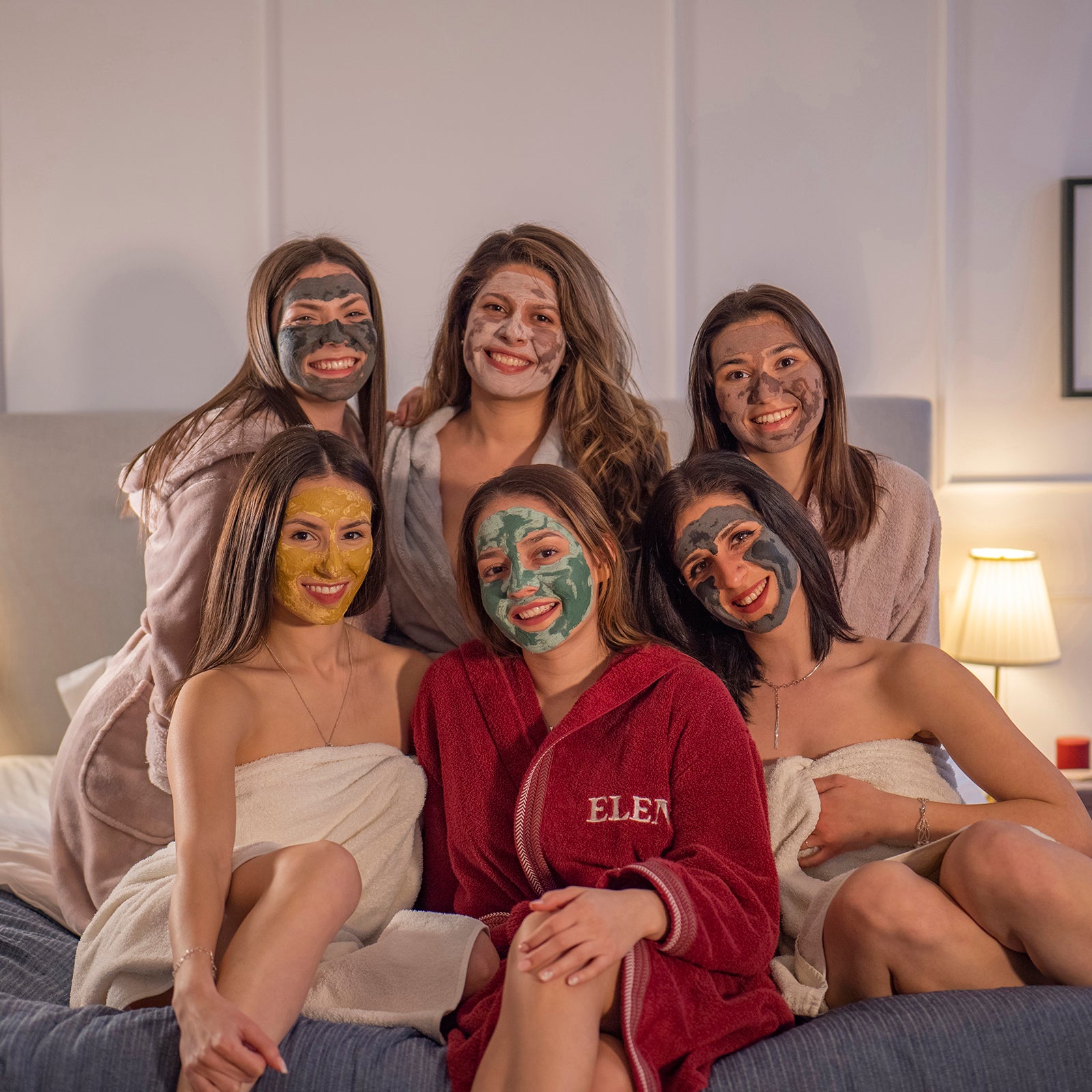 Face Mask - Lavender Maskina - intensive care for Oily problem-prone skin
Innovative, one-of-a-kind DIY Maskina for depth cleansing of the face. Suitable for acne-prone and oily skin. Based on only natural ingredients, following the hottest cosmetic trends. Best when combined with Lavender Hydrolina.
🚚 Express 24hr - 48hr delivery from our fulfilment center in the UK
Meet your new favorite product for oily and acne-prone skin - Lavender Maskina by InaEssentials!
Designed with care and an eye for the details, composed of natural ingredients and enriched with skin-loving plants and vitamins. This calming mask is the answer to any teenager's and any oily-skin-sufferer's dream. 
Why InaEssentials' Lavender Maskina?
✔️The lavender from our family's never-ending organic purple fields is the perfect remedy for acne, problematic skin, blackheads and imperfections. It balances oiliness and gently cleanses the pores in depth.
✔️Red grape and Aronia are the perfect ingredients for smoother & youthful skin. They reduce pores and leave your skin glowing as never before.
✔️Kaolinite & the well-kept secret of Moroccan beauty queens - Ghassoul, set the perfect foundation for a real detox, skincare and full pleasure straight from the nature.
Take care of your skin with nature's best and wash all your troubles away with a little helping hand from InaEssentials.
Create a feeling of well-being and stress relief, while taking care of yourself and your beautiful skin. Let our Lavender Maskina center the body and mind. Just relax, breathe and enjoy…
Ingredients /INCI/: KAOLIN, ILLITE, MOROCCAN LAVA CLAY, LAVANDULA ANGUSTIFOLIA FLOWER, CYNARA SCOLYMUS BUD EXTRACT, BEETROOT RED, CI 77742, VITIS VINIFERA SKIN POWDER, PYRIDOXINE HCL
 **This mask is specifically designed to complement InaEssentials' Lavender water - Hydrolina. It will probably work with other liquids as well, but for guaranteed results – use it with InaEssentials
*We recommend to use Maskina not more than once every 4 days, otherwise you might overydry your skin. Do not forget to moisturize your skin with your Hydrolina after every application of the Maskina.

*MASKINA 60g is enough for 12-15 uses.
Secure & Swift Delivery
Payment Methods: 
- by card
- PayPal
- Credit Card
- Apple Pay
Deliveries are made with the courier services of EVRi. For orders accepted until 14:00 on a working day, delivery is within 1-2 working days.
Delivery prices:
Courier services of EVRi - £3.99
FREE Shipping for orders over £50
Our Guarantee: Your Satisfaction
We hope that you are delighted with your order, but if for some reason you are not we have set out below a summary of your rights in the event that you wish to return a product :)
☑FAMILY GUARANTEE - If you use our RoutINA™ for 90 days (3-month supply) and don't see a result - you get a full refund + 40 pounds worth of organic products of your choice!
Important: The refund guarantee only works if you order a 3-month supply option. If you order 2 month's supply and after that 1-month supply it will not be active
There is no refund currently for single products in our store. The refund guaranty is only for the 3-month RoutINA™
Important: Even if you ordered single product we will find a way to compensate you and make you happy so contact us :) For us making every customer happy is key!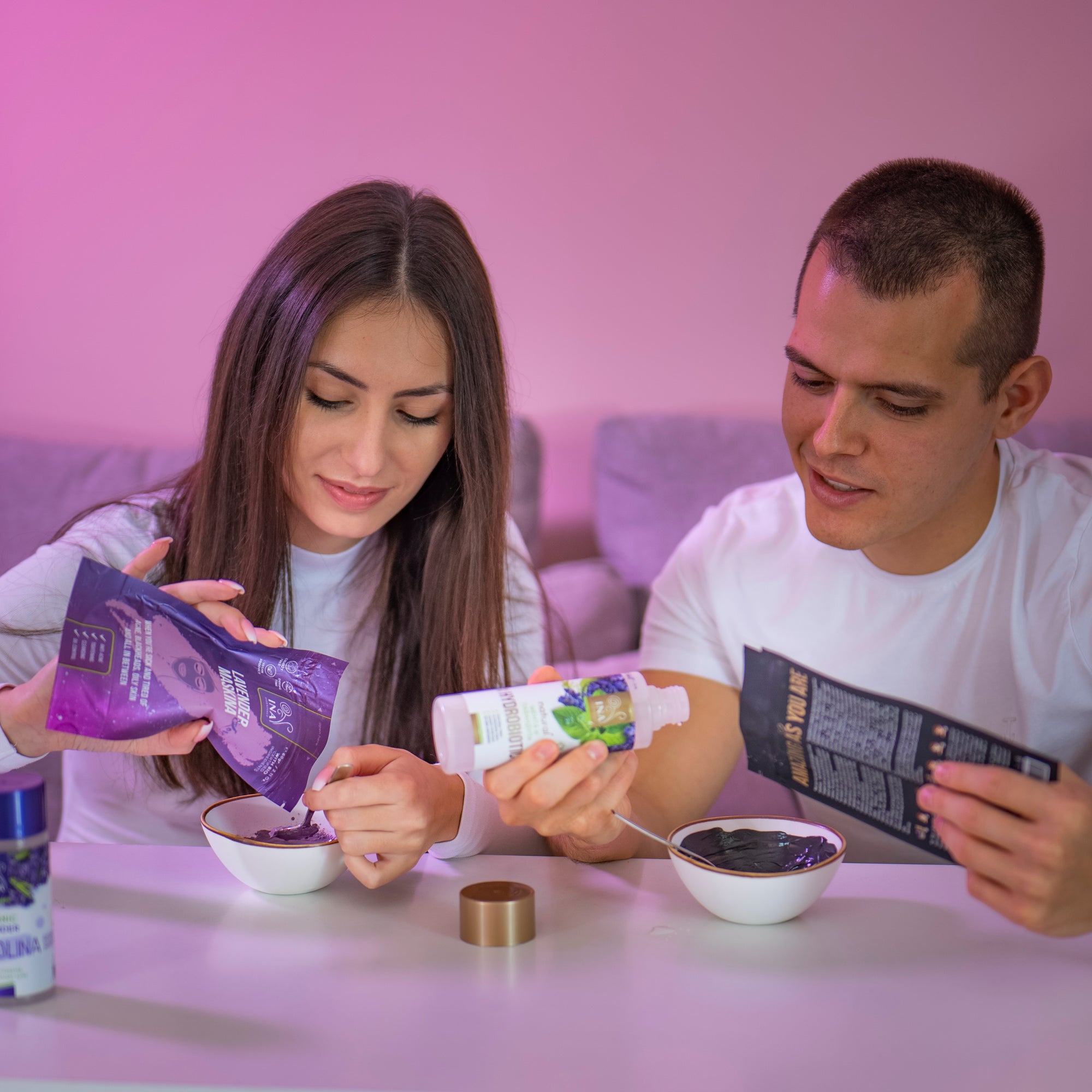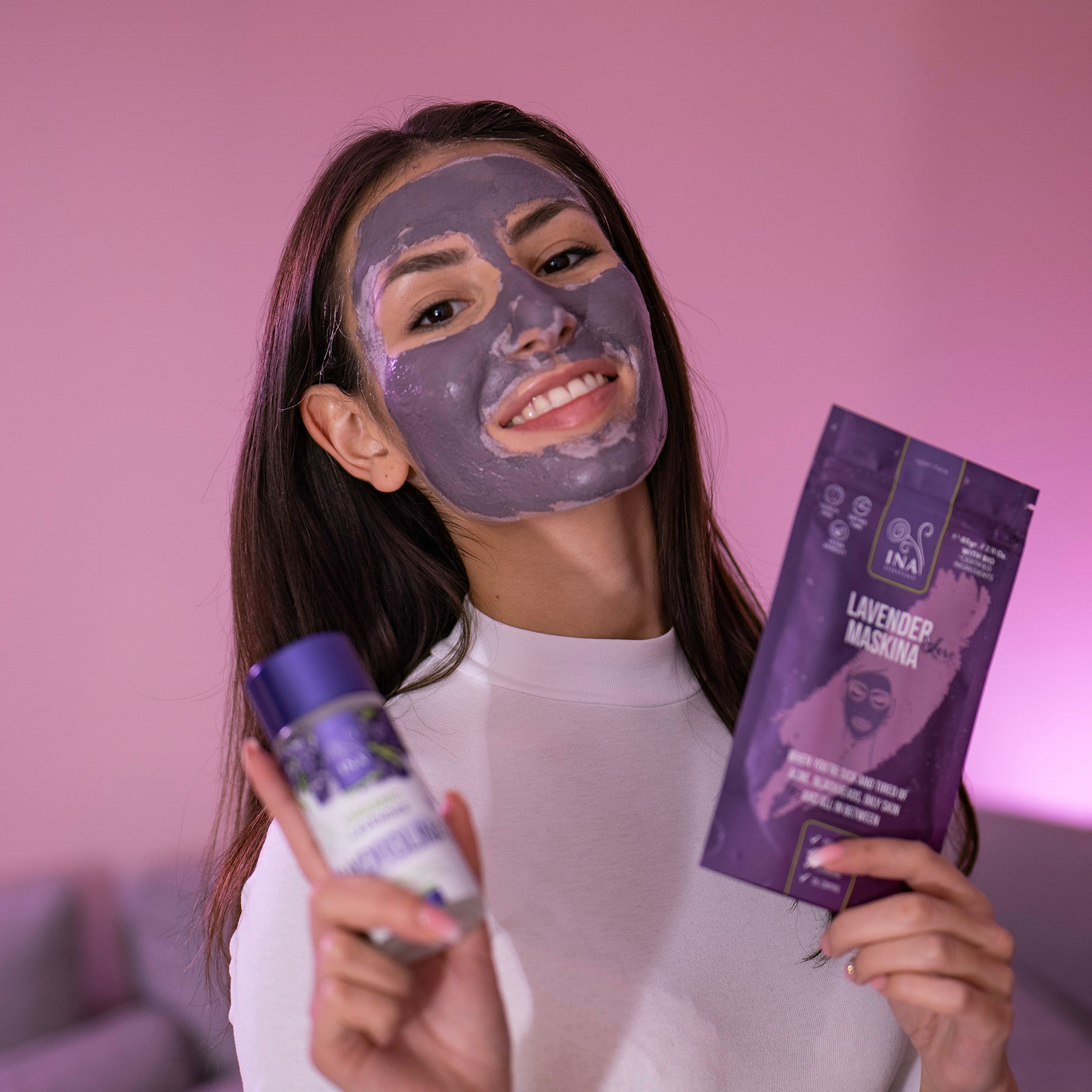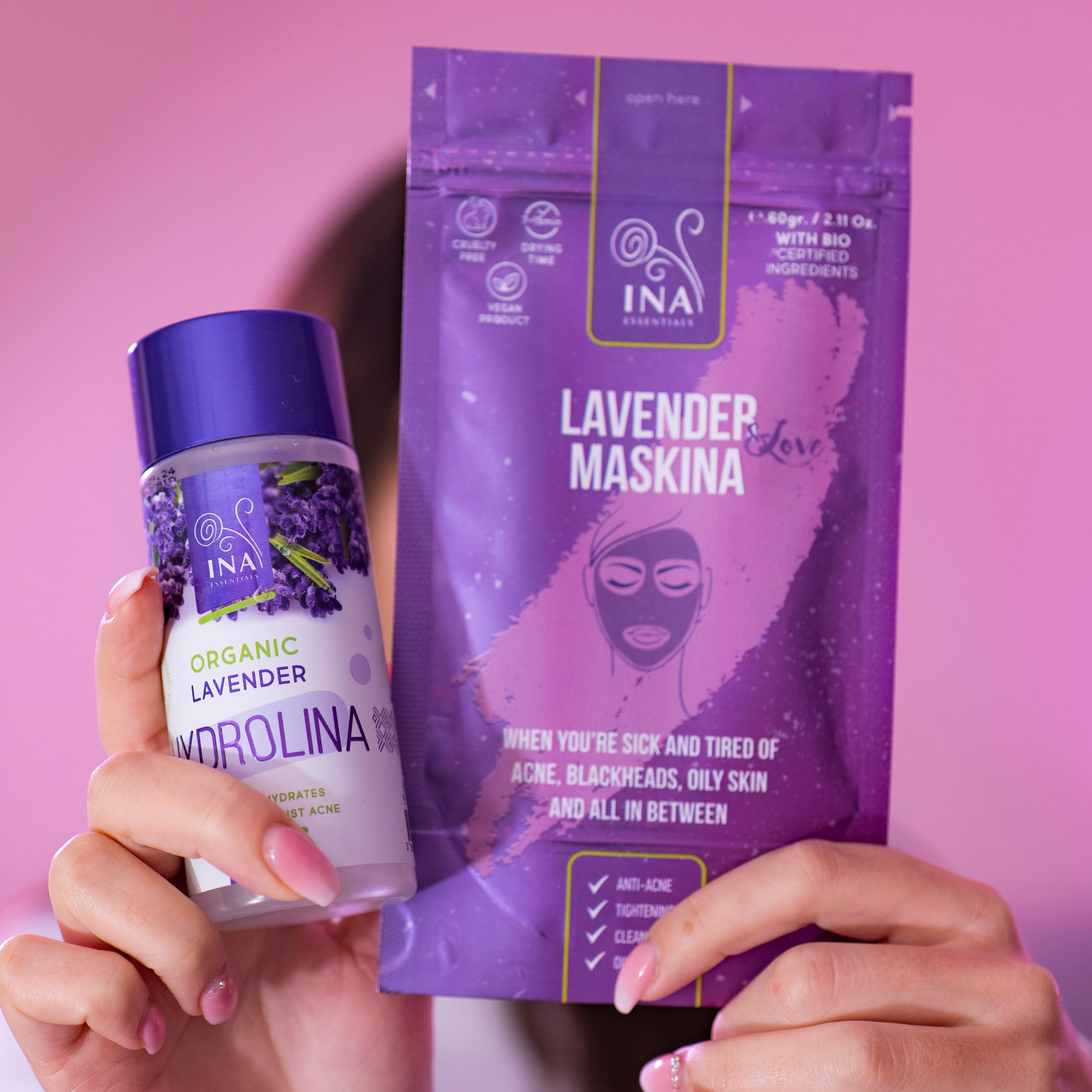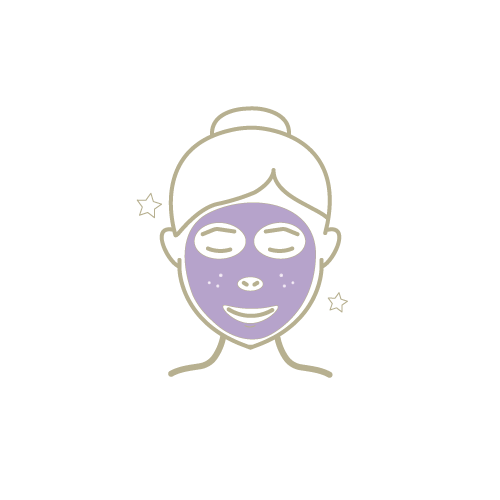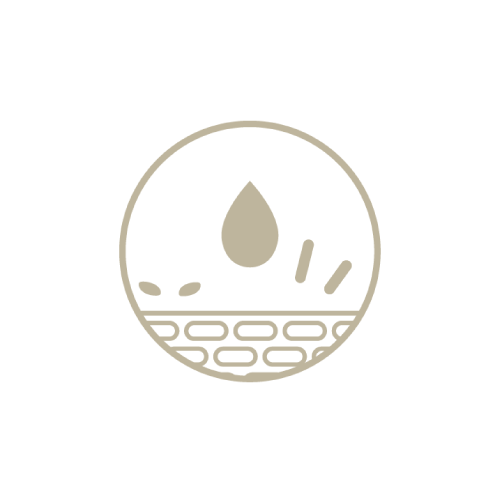 Suitable for problematic and oily skin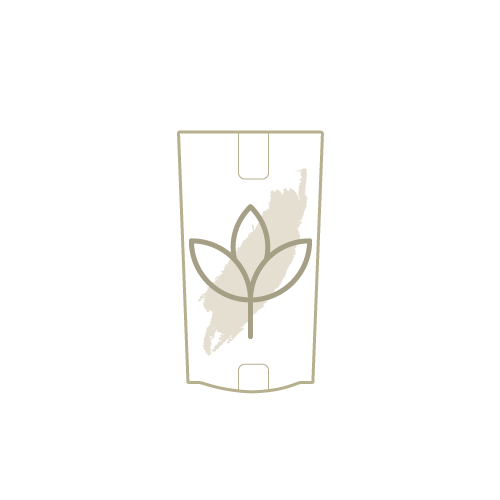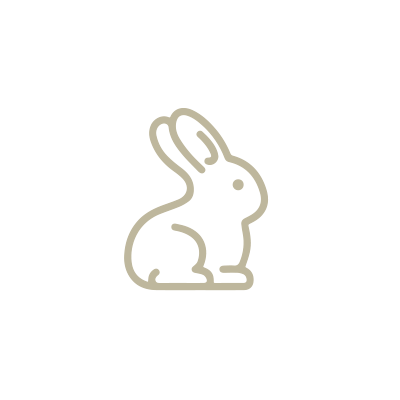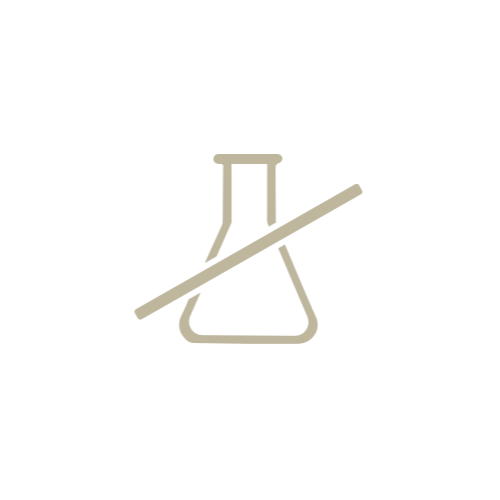 What to expect from this product
The skin is visibly cleaned from impurities and blackheads and dead skin cells. The texture is smoother and brighter with all excess oil absorbed from the Lavender Maskina. The face feels fresh and soft.
With continuous use the cleansing effect of the Lavender Maskina lasts longer and new blackheads are prevented from forming. Due to the combination of Lavender and Ghassoul sebum production is balanced and pores are tighter.
After less than a month of regular use the healing effects of the Lavender Maskina are fully felt. Acne signs are reduced, the face is free from blackheads and pores are reduced. The skin barrier is stronger and its natural ability to regulate oil production is regenerated leading to a beautiful and glowing look. 
Enjoy your best skin ever!
*We recommend to use Maskina not more than once every 4 days, otherwise you might overydry your skin. Do not forget to moisturize your skin with your Hydrolina after every application of the Maskina.
Wow!
This is my favourite face mask EVER!! It smells gorgeous, is easy to mix and apply and really helped calm down my skin which was having a bit of a flare up. I would never waste my time or money on any other brand now. And knowing it's all natural is the best part, it's all helping the health of my skin, and it really does show! I've also noticed with the maskinas that my skin continues to improve for several days afterwards, it's not a short term treatment. I can't wait to do another one, because using it regularly will give the best results, but will wait 4 days as the company advises. Thank you so much for this amazing product, and for looking after our skin!
I first tried it in Bulgaria when I was on my internship. I am so happy that I can purchase it here also!!