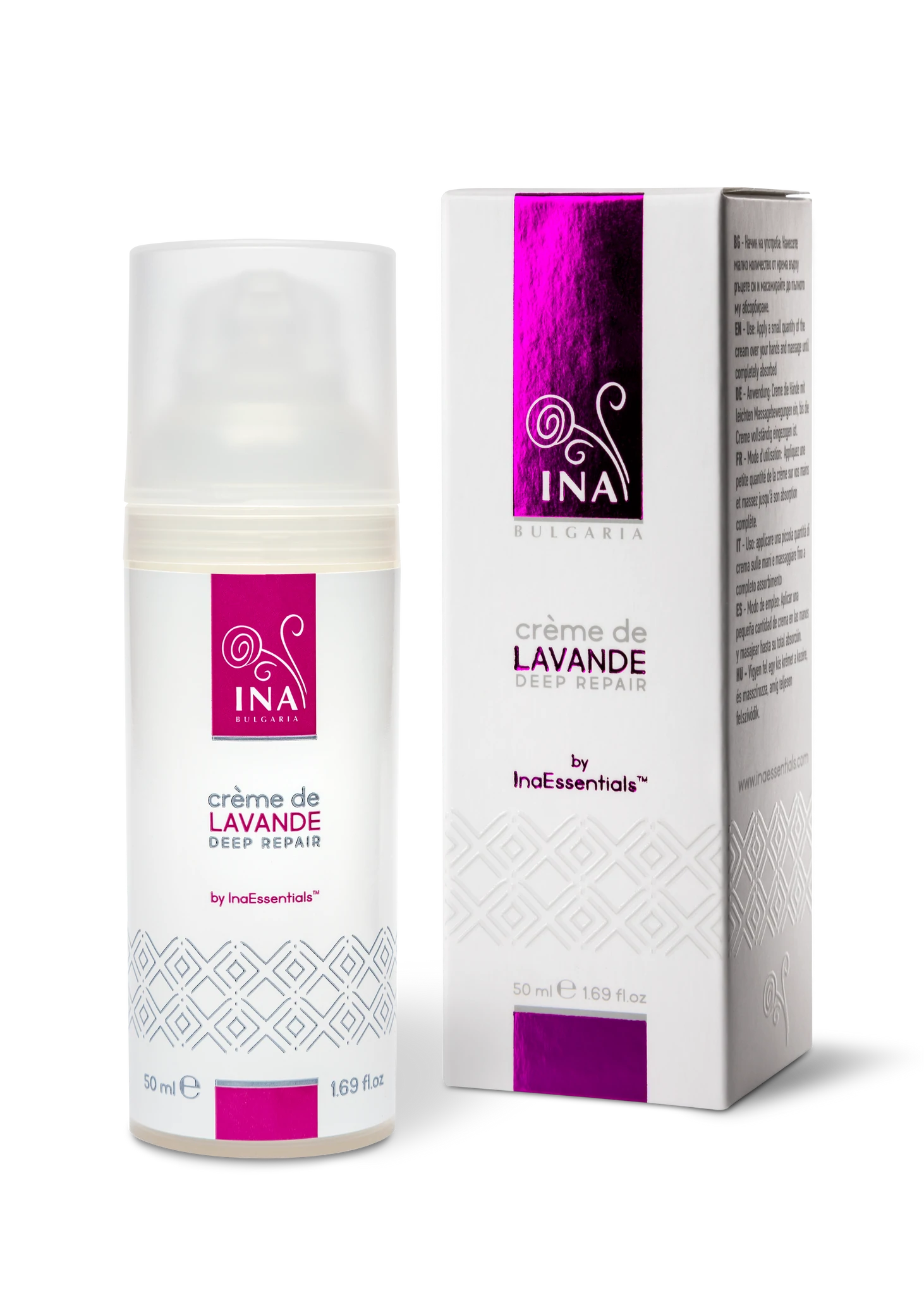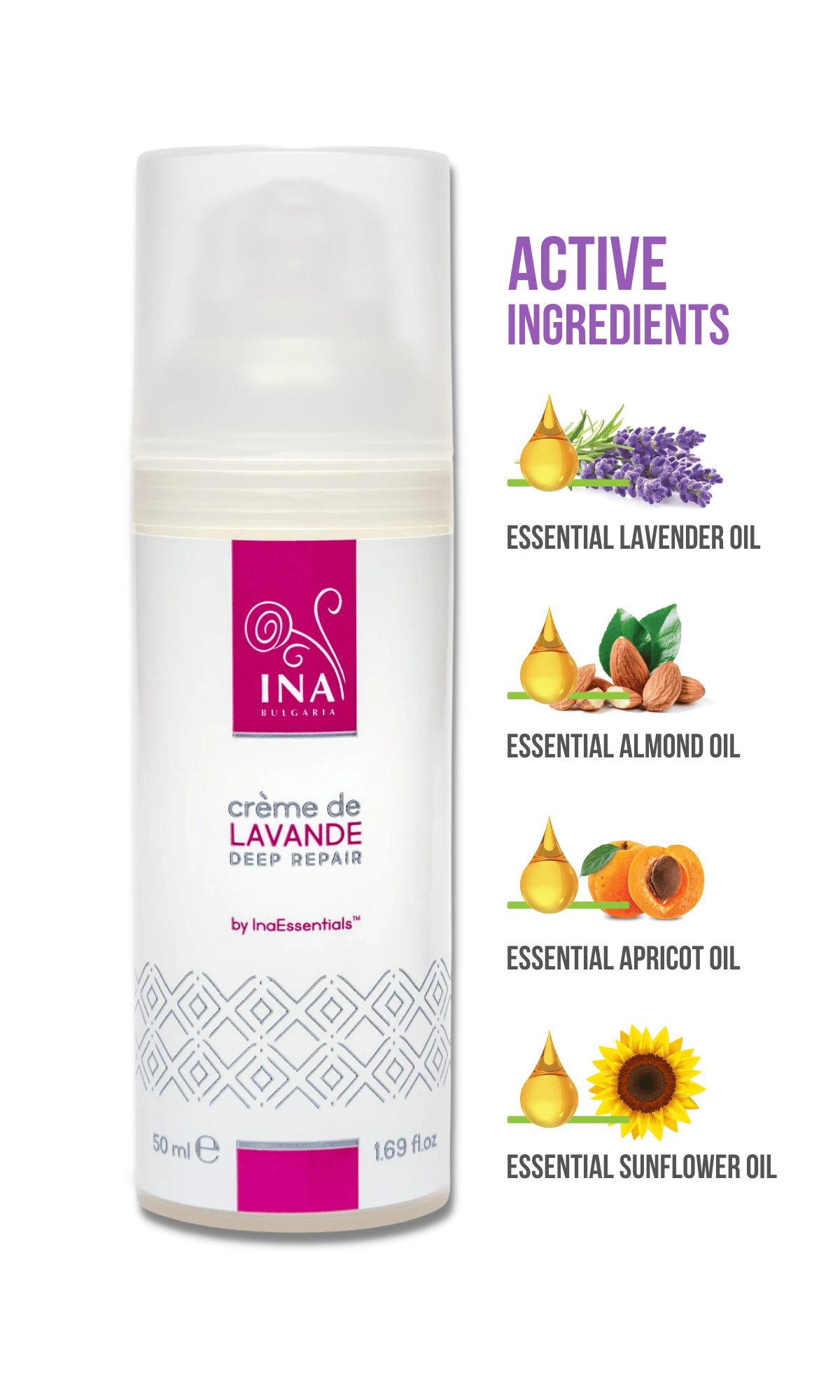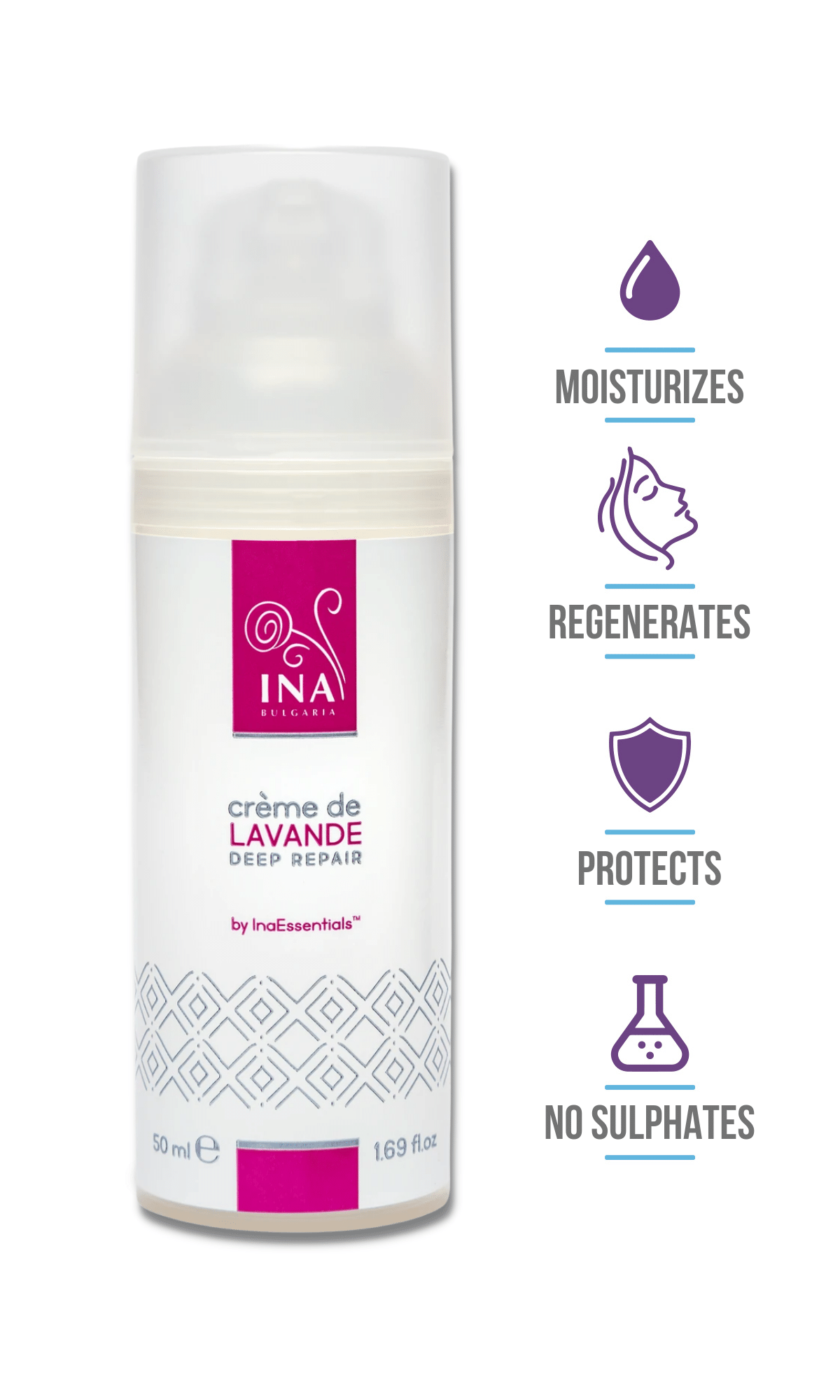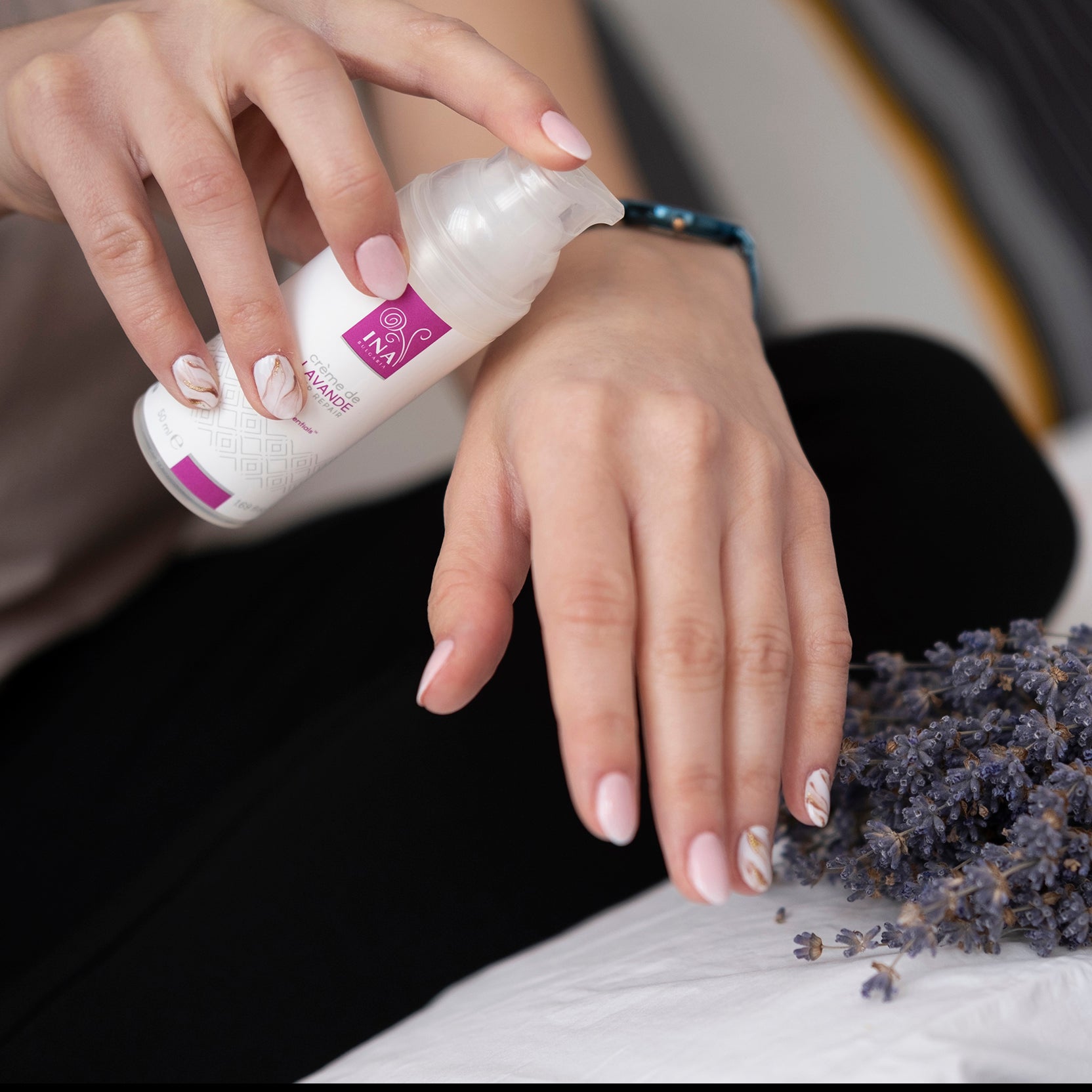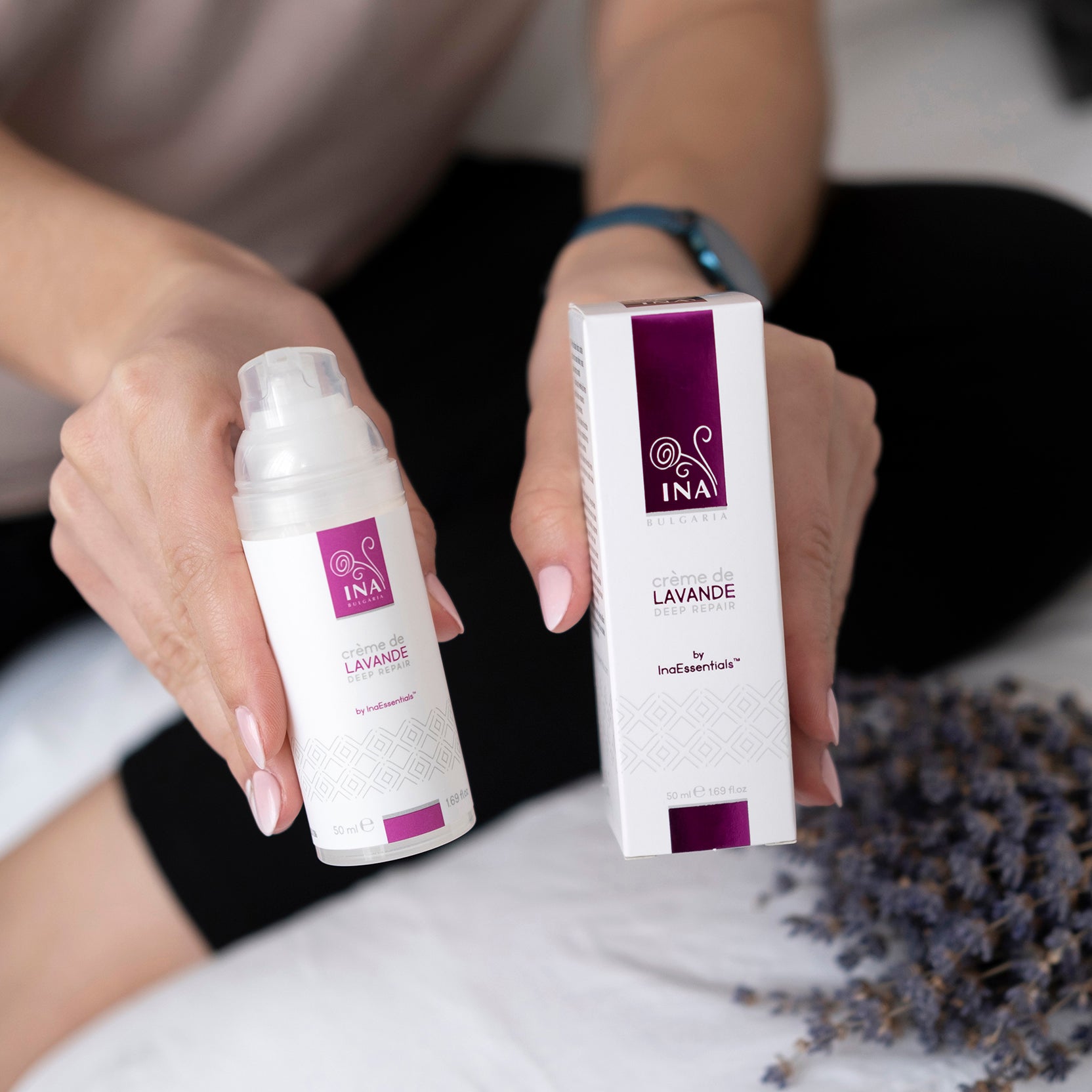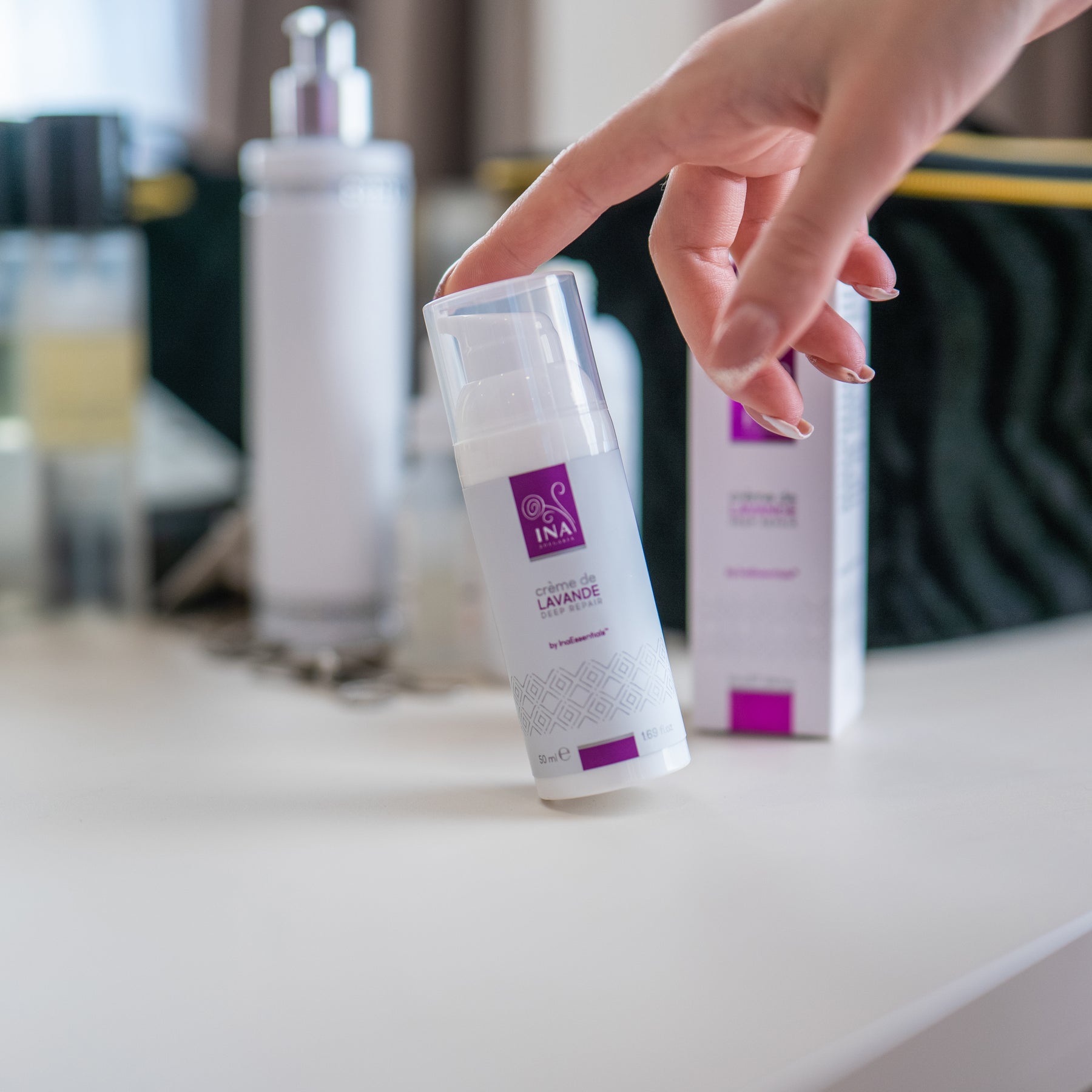 Lavender Secret - Natural hand cream for Dry hands
🚚 Express 24hr - 48hr delivery from our fulfilment center in the UK
InaEssentials' Lavender Secret is a strong, yet gentle formula, which regenerates and strengthens the skin's protective barrier. The special combination of organic lavender oil and lavender water, 100% natural triglycerides, apricot oil and vitamins regulates the ph-balance, improves and restores the natural elasticity of the skin and supports the skin's natural processes of renewal. The long-lasting silky-smooth feeling lasts throughout the day.
The result: Hands and nails are protected against dryness due to environmental influences.
Let the floral, sweet, herbaceous scent of InaEssentials' Lavender Secret take you to our endless lavender fields in the heart of Bulgaria while you take care of yourself and your beautiful, glowing skin. Allow it to ground your body and mind. Just relax, breathe in and enjoy...
High-quality hand cream made only from natural ingredients
✔️Contains 100% organic lavender oil and water
✔️Softens and hydrates the skin and protects it from external irritants
✔️It has an extremely beneficial effect on nails
✔️Refund if you are not satisfied with the product after 2 weeks of use
Ingredients /INCI/: 
Aqua, Lavandula Angustifolia Flower Water, Glycerin, Coco-Caprylate/Caprate, Caprylic/Capric Triglyceride, Tapioca Starch, Olus Oil, Cetyl Alcohol, Glyceryl Stearate Citrate, Polyglyceryl-3 Stearate, Sodium Acrylates Copolymer, Lecithin, Stearic Acid, Prunus Amygdalus Dulcis Oil, Prunus Armeniaca Kernel Oil, Lavandula Angustifolia Flower Oil, Tocopherol, Helianthus Annuus Seed Oil, Sodium Phytate, Sodium Benzoate, Potassium Sorbate, Linalool, Limonene
Secure & Swift Delivery
Payment Methods: 
- by card
- PayPal
- Credit Card
- Apple Pay
Deliveries are made with the courier services of EVRi. For orders accepted until 14:00 on a working day, delivery is within 1-2 working days.
Delivery prices:
Courier services of EVRi - £3.99
FREE Shipping for orders over £50
Our Guarantee: Your Satisfaction
We hope that you are delighted with your order, but if for some reason you are not we have set out below a summary of your rights in the event that you wish to return a product :)
☑FAMILY GUARANTEE - If you use our RoutINA™ for 90 days (3-month supply) and don't see a result - you get a full refund + 40 pounds worth of organic products of your choice!
Important: The refund guarantee only works if you order a 3-month supply option. If you order 2 month's supply and after that 1-month supply it will not be active
There is no refund currently for single products in our store. The refund guaranty is only for the 3-month RoutINA™
Important: Even if you ordered single product we will find a way to compensate you and make you happy so contact us :) For us making every customer happy is key!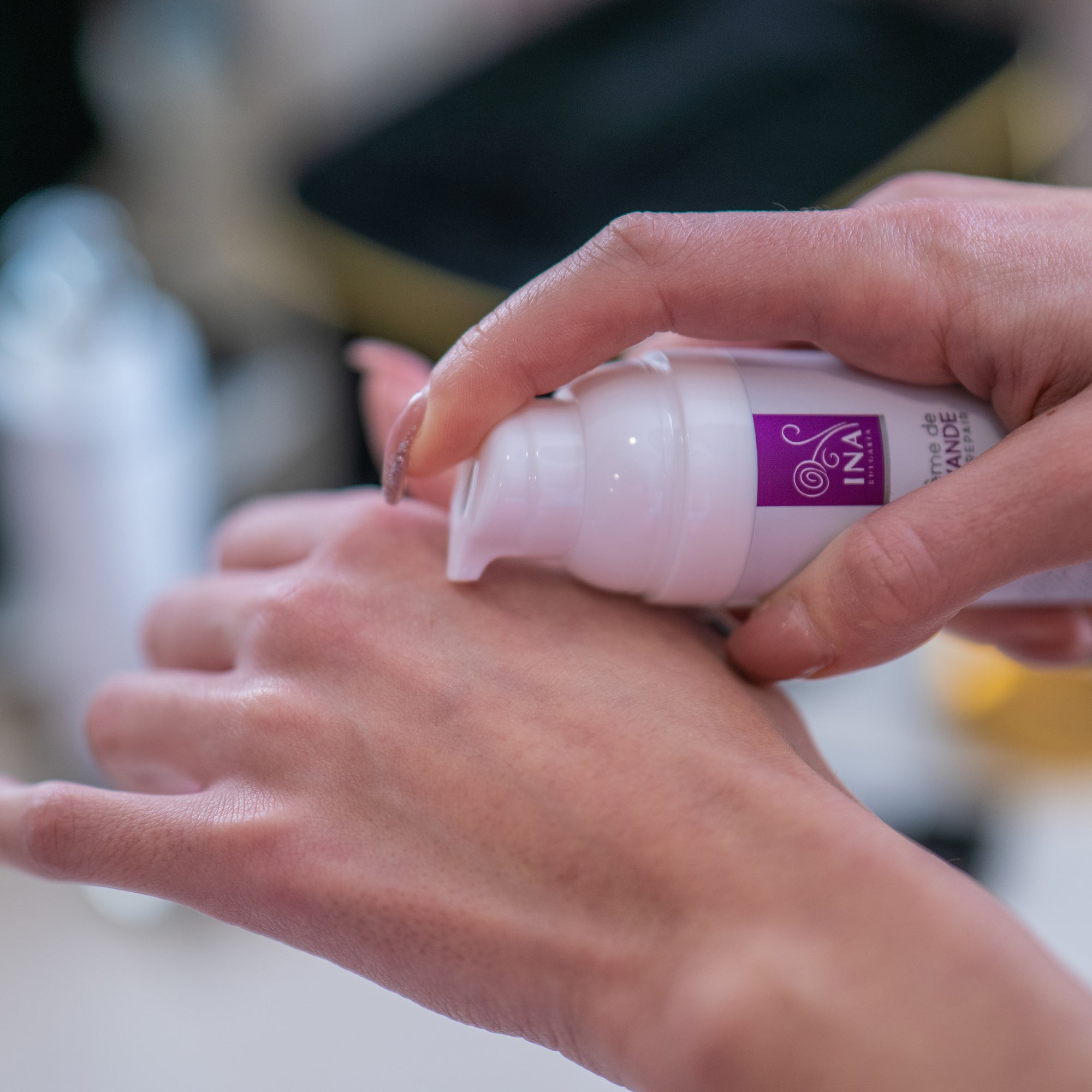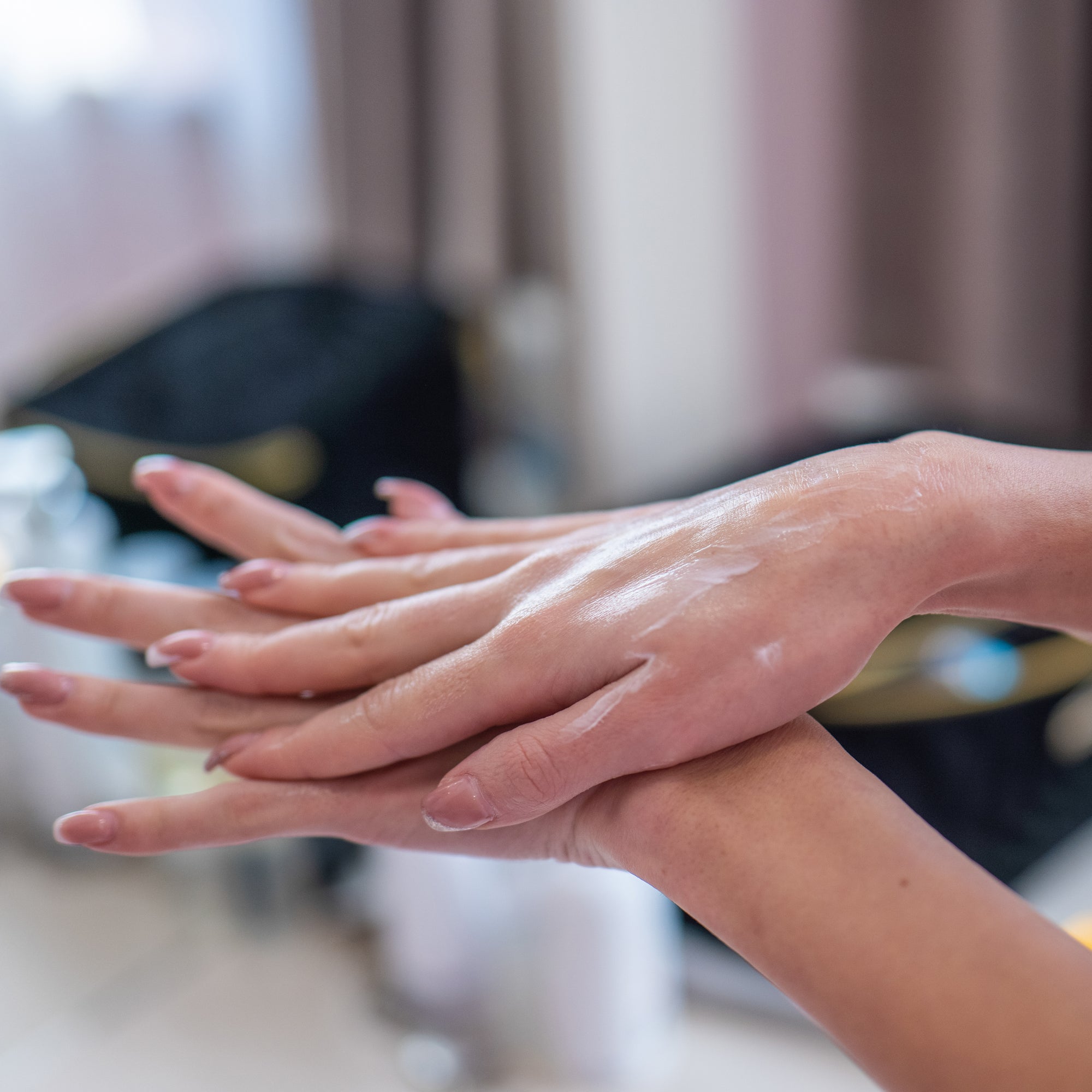 For deep hydration, healing, softening effect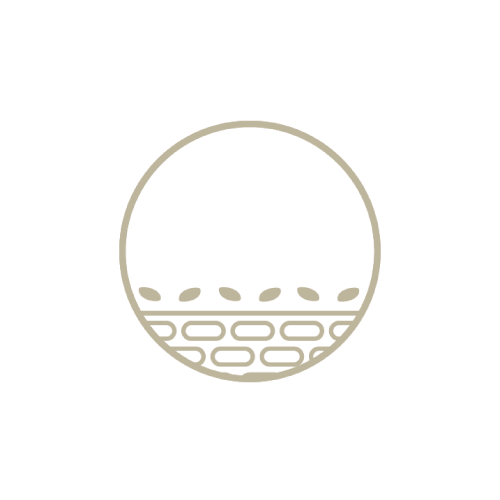 Suitable for all types of skin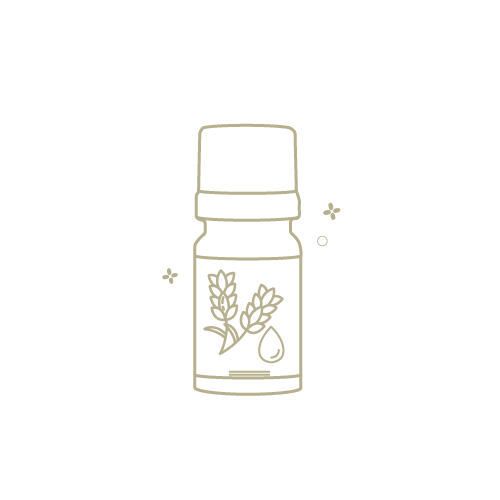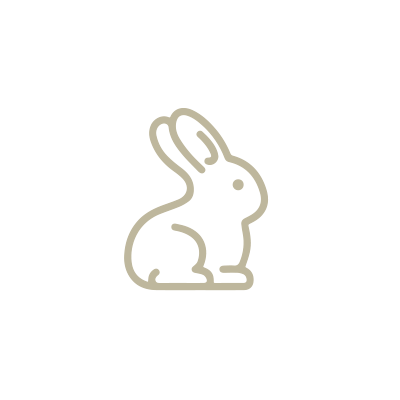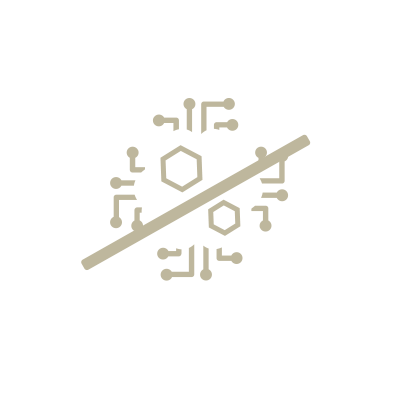 No artificial colors and smell
What to expect from this product:
During the first few days of use, your skin will begin to recover from any minor imperfections caused by the everyday impurities it encounters. Dry areas will begin to repair and soften. You'll watch as your skin's glow returns more radiant than before.
By the second week of regular product use, you will feel your skin deeply hydrated.
With continued, consistent and responsible use of the cream you will notice a lasting effect - your skin will have a healthy glow. Areas of discomfort will only be an unpleasant memory.
** The results when using natural products are strictly individual. They depend on a number of factors, including the condition of your skin and body, your sensitivity to the herb and its active properties, the medical conditions you are targeting, the responsible and regular application of the product, as well as your diet and lifestyle, among others.